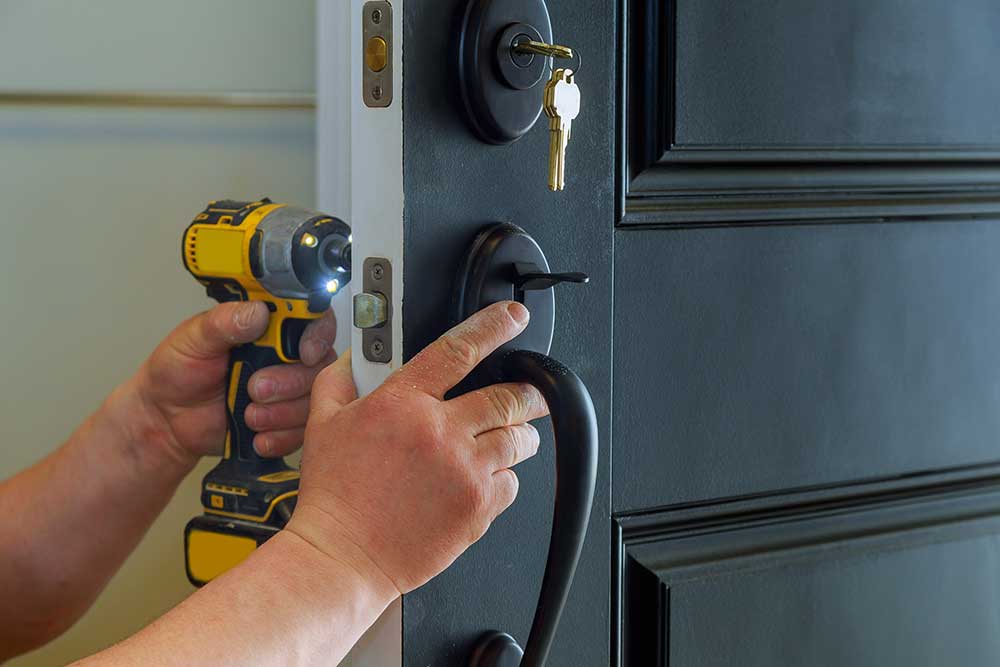 Locksmith Services
The locks installed on your home's exterior doors are the best defense against break-ins, burglaries and home invasions. If the locks at your home were installed by an unlicensed locksmith, or they are weak or ineffective, your home's security is compromised.
At Holder's Security, we provide licensed locksmiths to handle your residential needs. We carry the highest quality inventory of deadbolts, lever locks, knob locks, padlocks, cabinet locks, and other home lock supplies.
Our Home Lock Products Come From Trusted Manufacturers Including:
Medeco
Kwikset
EmTek
Arrow
Schlage
Yale
When a Holder's Security locksmith comes to your home, they provide a complete assessment of each door's security. The result is security you can rely on from each and every exterior door in your home.
Call us Today!
Contact Our Locksmith
---
When to Call Holder's Security to Rekey Your Home's Locks:
When you move into a new home
When a key is lost
When your locks need to be upgraded due to age, or weakness
When you want locks that can be controlled remotely
When you want to simplify to a single key for all locks
24-Hour Emergency Service
It's happened to all of us. You go to unlock your front door and you don't have your keys, or the lock doesn't work. Never fear, Holder's Security provides 24-hour emergency locksmith service with fast response times.
Our locksmiths will not only get you in quickly, but they'll also provide maximum value and leave you with recommendations on how to improve your door's security.
---
Key Cutting In Our Tulsa Locksmith Showroom
Just 4 blocks east of Sheridan on 40th Street in Tulsa, Oklahoma, you'll find Holder's Security and our 8300-foot showroom stocked with locks, keys and other home security equipment and accessories. You'll also find the largest selection of keys in the area, which allows us to fit almost any lock you bring in.
Our licensed locksmiths provide high accuracy cutting of keys, with a low percentage of mis-cuts, which means you'll be on your way quickly with working keys.
If you've recently purchased mass produced locks from a hardware or home improvement store, bring them to us and we'll make them unique so you don't share the same key as other customers of that store. We can also help you simplify your home's locks so they all share the same key.